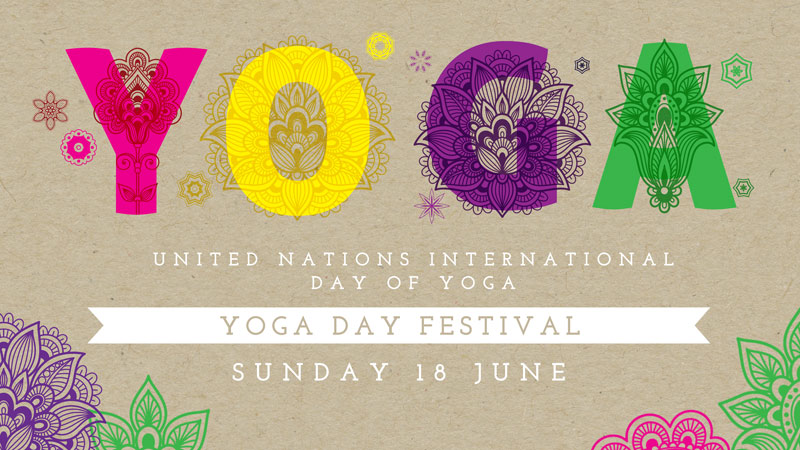 With yoga becoming as ubiquitous and widely appreciated as kale smoothies and kombucha, the Australian School of Meditation and Yoga invites you to rock your asana at this year's Yoga Day Festival Brisbane.
A community conscious event, Yoga Day Festival Brisbane boasts an eclectic mix of asana, philosophy, meditation and music. So, you're not a yogi? Not to worry, you don't have to be flexible, fit or know the first thing about asana to attend. Simply wear your comfiest clothes for moving and shaking, pack some H2O and most importantly bring your appetite!
Join the world in celebration of the United Nations International Day of Yoga. Fun and flowing yoga asana classes, tribal yoga dance fusion, deep peace meditation, pranayama, philosophy talks plus there's a Little Yogi's Space for the kids. Whether it's Chanting for Peace, Moving to the Beat or a Mantra Trance Dance – there is something for everyone.
Practise asana and increase your flexibility, strengthen and tone your muscles, balance hormones, cleanse and flush your internal systems of the body, calm the mind and reduce stress. Immerse yourself in the soulful sounds of Kirtan; the singing of ancient Vedic mantras, spiritually uplifting songs, prayers and the Sacred Names of the Supreme. Kirtan is a powerful journey of self-discovery.
Become acquainted with the inner wisdom and workings of the emotional mind through meditation. Relax, develop clarity and wisdom and gain a greater understanding of life. Just here for the food? There's plenty of nourishing vegan food to choose from!
This year's event hosted by ASMY (a non-profit organisation with centres countrywide) is taking place at the Royal International Conference Centre Brisbane Show Grounds, 600 Gregory Terrace, Bowen Hills QLD 4006.
Come and enjoy a day for yourself whilst connecting with millions of people around you. Celebrate your local community, the broader realms of humanity and appreciate our shared existence. Festival attendees will also receive a free copy of Breathe Magazine's mini mag. A perfect post-yoga read!
For more information and ticket sales, visit www.yogadayfestival.com.au