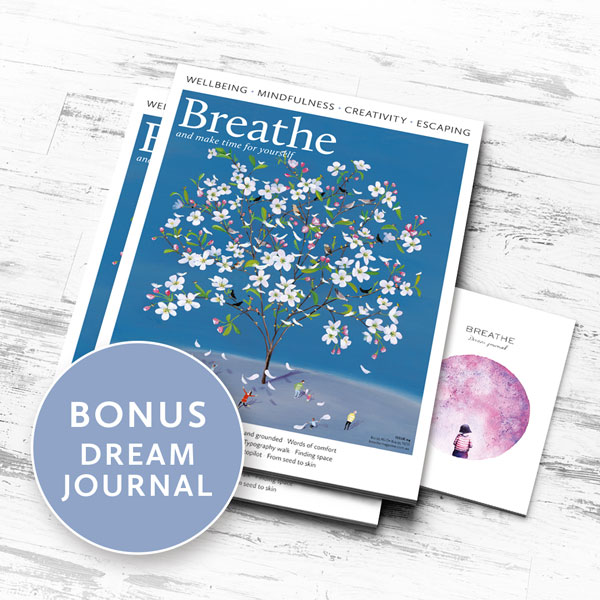 As Spring approaches, the days become longer and at night we're able to shed the blankets we've been cosily hiding beneath for months. Warm yourself beneath the sun's rays on the balcony or head to a special place to indulge in nature's wide-open spaces, all with the latest issue of Breathe.
It's time to stretch, rub our bleary winter eyes and embrace the world with renewed vigour. Pick up Breathe Magazine Issue 4 and garner the inspiration you need to take on a new season. Here's a sneak peek of what's in the issue: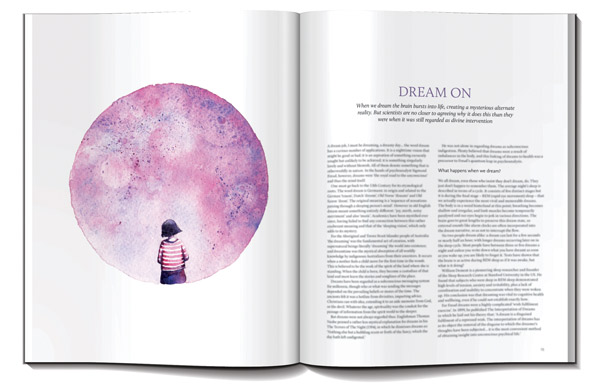 Dream on
We all dream, though not everyone can recall their night time visions. In this issue of Breathe, learn more about our subconscious realities, how they are interpreted by other cultures and how they still have scientists scratching their heads.
What really happens when we dream and why is dreaming good for our health? You'll also be able to recount your nightly adventures in our handy dream diary, nestled within the pages of Issue 4.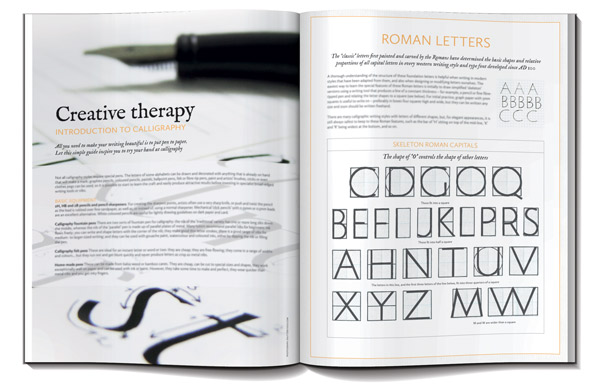 Creative therapy: introduction to calligraphy
The romanticised art of calligraphy still calls to many creatives. In this issue of Breathe Magazine, you'll be introduced to this beautiful method of writing with detailed instructions and practice pages to hone your newly acquired skills.
Plus cut out our quirky paper designs and create thoughtful messages, quotes or lyrics to give to your loved ones. Also, don't miss our calligraphy shopping page with everything you'll need to fall in love with this alluring artform.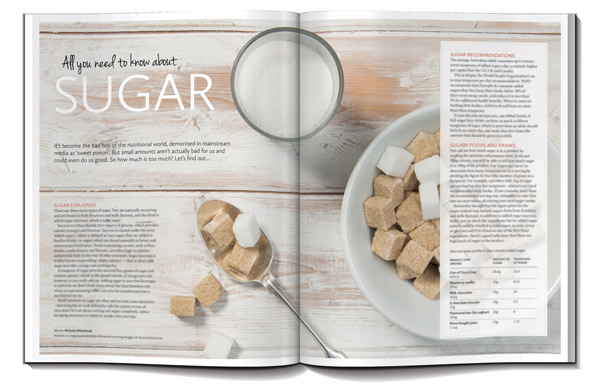 All you need to know about sugar
Sugar, sugar everywhere. This tiny grain of sweetness has garnered itself a bad reputation but in Issue 4 of Breathe Magazine, we put forward the age-old question "how much is too much?".
It masquerades within our food labels under many names, so we set the record straight on sugar in all its forms and its impact on our health. Plus we investigate the recommended daily sugar intake, how to measure it and how you can become a sugar-aware consumer.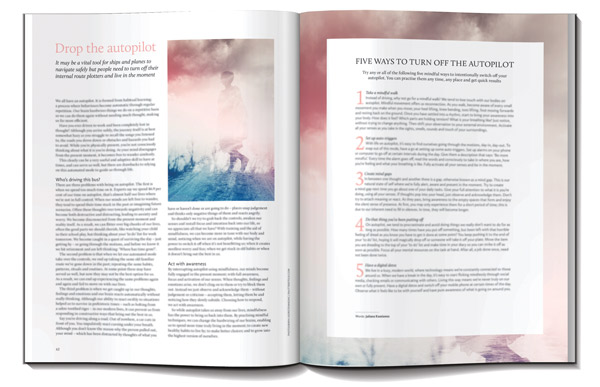 Drop the autopilot
Do you remember the details of your drive to work this morning? Or upon recall, does it all seem to blur into yesterday, last week or the commutes of the past few months?
While autopilot may be an imperative function for planes to navigate safely in the skies, we too often have our head in the clouds when we should be living in the moment, savouring experiences big and small. In Issue 4, learn to live with more awareness.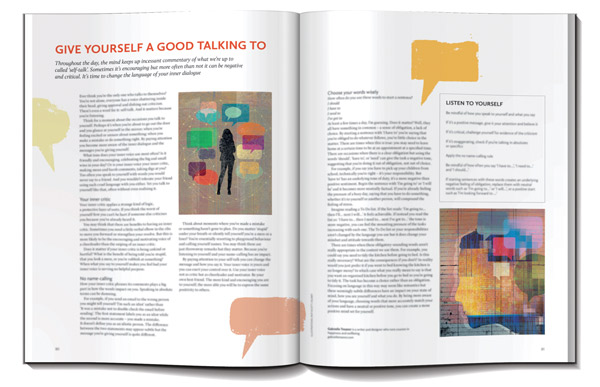 Give yourself a good talking to
What's that little voice inside your head saying right now? Is it talking down to you or uplifting you with motivational praise? We don't realise how influential our inner monologue is to our wellbeing or how detrimental that ceaseless internal chattering can be.
Train the language of your inner dialogue by reading 'Give yourself a good talking to', in Issue 4 of Breathe.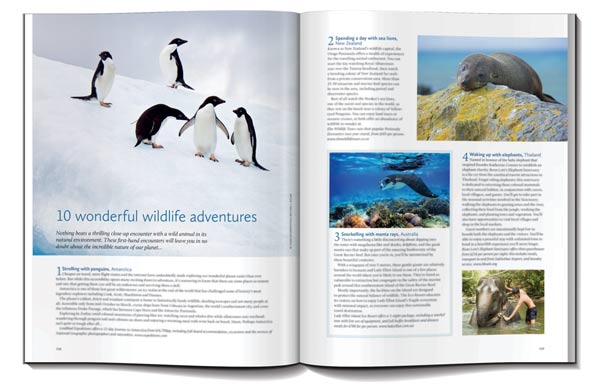 Wonderful wildlife adventures
Life is a wonderful adventure best shared with others; why not experience it with some of the most incredible creatures on the planet?
Read about thrilling close-up encounters that are only a plane ride away or perhaps even right at your doorstep, like consorting with quokkas in Western Australia, snorkeling with manta rays on Lady Elliot Island and walking with polar bears in Winnipeg.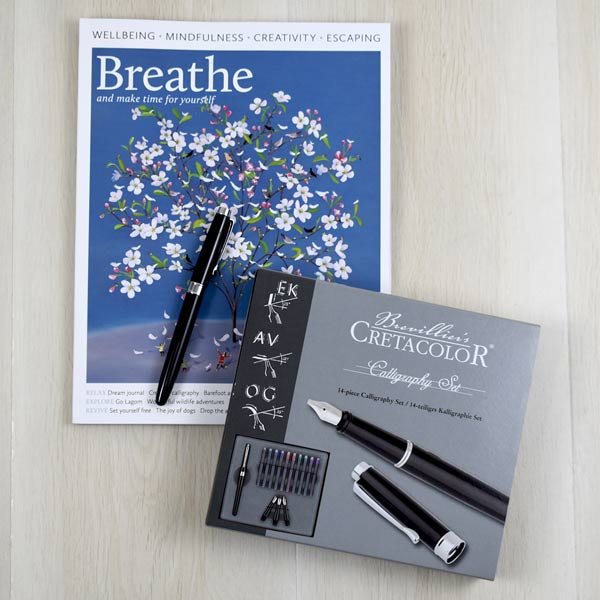 Subscribe for your chance to win
Subscribe to Breathe Magazine and go in the draw to win a Cretacolor Calligraphy set.
By subscribing to Breathe Magazine for either 1 or 2 years, you will go in the draw to win one of ten Cretacolor Calligraphy sets. You'll be an artiste in no time after you've practised the art of calligraphy in Issue 4 of Breathe!