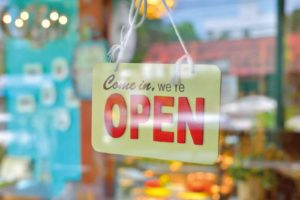 Enjoy the benefits of supporting local business.
Why are more and more people forgoing the convenience of shopping at big-chain supermarkets to explore the goods and services available in their local communities?
Breathe Magazine's Michelle Fraser explores why we should actively support our community by shopping locally.
Visiting your local growers, small businesses, and artisans is a wonderful way to more mindfully spend your time and money. Shopping for seasonal produce grown in your local area means you'll be reducing your carbon foot print as well as the amount of packaging waste you throw out. You can also find artworks and designer pieces in your community that you will cherish for years to come instead of filling your home with over-produced, cheap, faddish adornments. Shopping locally is the best way to give yourself and your home that special touch that's unique to where you live.
Here are some more great reasons to visit your local vendors:
Spending locally not only helps create more local jobs, it ensures that approximately 58% more of your money stays in your local community.
Non-profit organisations receive on average 250% more support from smaller business owners than large businesses.
Australian and New Zealand products are manufactured under strict quality guidelines. They come with warranties, and being local, service and spare parts are easily accessed.
Local businesses support local sporting groups. It's a win/win situation. Our active lifestyles are maintained and the exposure helps local businesses to grow
Buying a dress from a budding local designer will ensure there is very little chance of bumping into someone wearing the same outfit as you at your next special event.
You are a lot less likely to buy a gift that someone already has if you purchase a one-off quirky keepsake from your community markets or boutique store.
Independent bookshops often stock works by local authors that aren't yet available on the shelves of bigger outlets.
It is quite common for vendors to give locals an informal 10% discount or throw in an extra sausage or muffin if you're a regular.
Local vendors are also more likely to let you try-before-you-buy, which is something you can't do online and could save you from spending money on a 'bargain' that you'll never use.
This article was originally published in Issue 3, Breathe Magazine – Restore Serenity.