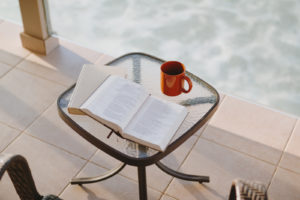 Whether you're saunting overseas or staying local, a lazy holiday deserves a good book...
Whether you're sauntering overseas or staying local, a lazy holiday deserves a good book. Time off – especially long days spent lying by the pool – is the perfect chance to explore the wondrous worlds, complex characters and historical havens (or hells) created by authors across the globe. If you have time, select your titles carefully and don't feel they have to be light hearted – after all, when else might you have enough energy to dedicate yourself to a challenging tome? But what to choose… after much soul-searching, Breathe settled on 10 holiday must-reads. An eclectic mix of classic and modern, we found them compelling, thought-provoking and memorable – some are even light hearted (on the surface at least).
To Kill a Mockingbird
by Harper Lee
Set in the Depression-ravaged American South of the 1930s when racial prejudice was rife, Mockingbird is told in the voice of a young white girl, Scout, whose life is changed forever when her widowed father, a lawyer called Atticus, represents a black man accused of raping a white woman and the family is subjected to a barrage of hate, racial slurs and violence.
What makes it special: Published in 1960, Lee's debut novel went on to win the Pulitzer prize and sell more than 40 million copies. It is an absorbing account of the discrimination faced by black Americans and anyone who is different or questions society's mores, as well as an exploration of the loss of childhood innocence.
$19.99, published by Random House
Never Let Me Go
by Kazuo Ishiguro
Hailsham House is a school where the emphasis is on students staying healthy and self-repression is encouraged. The protagonists, Kathy, Tommy and Ruth, begin a love triangle at the school, but the underlying feeling is their lives are somehow second hand as they wait for the call to donate themselves to the people who really matter.
What makes it special: Although not the first book to tackle the subject of cloning, the central trio's growing awareness of their situation and their search for the people from whom they have been cloned is both touching and disturbing. Arguably, it is as much about accepting the realities of ageing as it is the morality of cloning.
$19.99, published by Faber & Faber
The Light Between Oceans
by M.L. Stedman
Winner of three ABIA awards including their 'Book of the Year', this mesmerizing Australian novel has been a bestselling book around the world since its release in 2012. Tom Sherbourne is a young lighthouse keeper on fictitious Janus Rock, Western Australia. The only inhabitants of the remote island, he and his wife Isabel live a quiet life, cocooned from the rest of the world. Then one April morning a boat washes ashore carrying a dead man and a crying infant – and the path of the couple's lives hits an unthinkable crossroads.
What makes it special: A relatable account on the consequences of our actions and an in depth look at love, loss and sacrifice set in 1926 Western Australia where the grief is as palpable as the lush landscapes.
$22.99, published by Random House
The Elegance of the Hedgehog
by Muriel Barbery
The story moves between Renée, a 54-year-old concierge (and the hedgehog of the title) in a Parisian block of luxury apartments, and Paloma, the 12-year-old daughter of one of the most bourgeois families in the house. Both have secrets. Renée is a closet intellectual while Paloma is planning to take her own life on her 13th birthday. But everything changes when their worlds collide after the arrival of an intriguing new resident.
What makes it special: This seeming fairytale of a novel was a publishing phenomenon in France – birthplace of its philosophy teacher-turned author – selling more than a million copies in 2007. The engaging protagonists provide a warm and delightfully accessible entry into a discussion of philosophy applied to everyday life and a means for the author to  expose French hypocrisy and classism.
$25.99, published by Europa Editions, Inc.
This article was originally published in Issue 7, Breathe Magazine – Renewed Light.