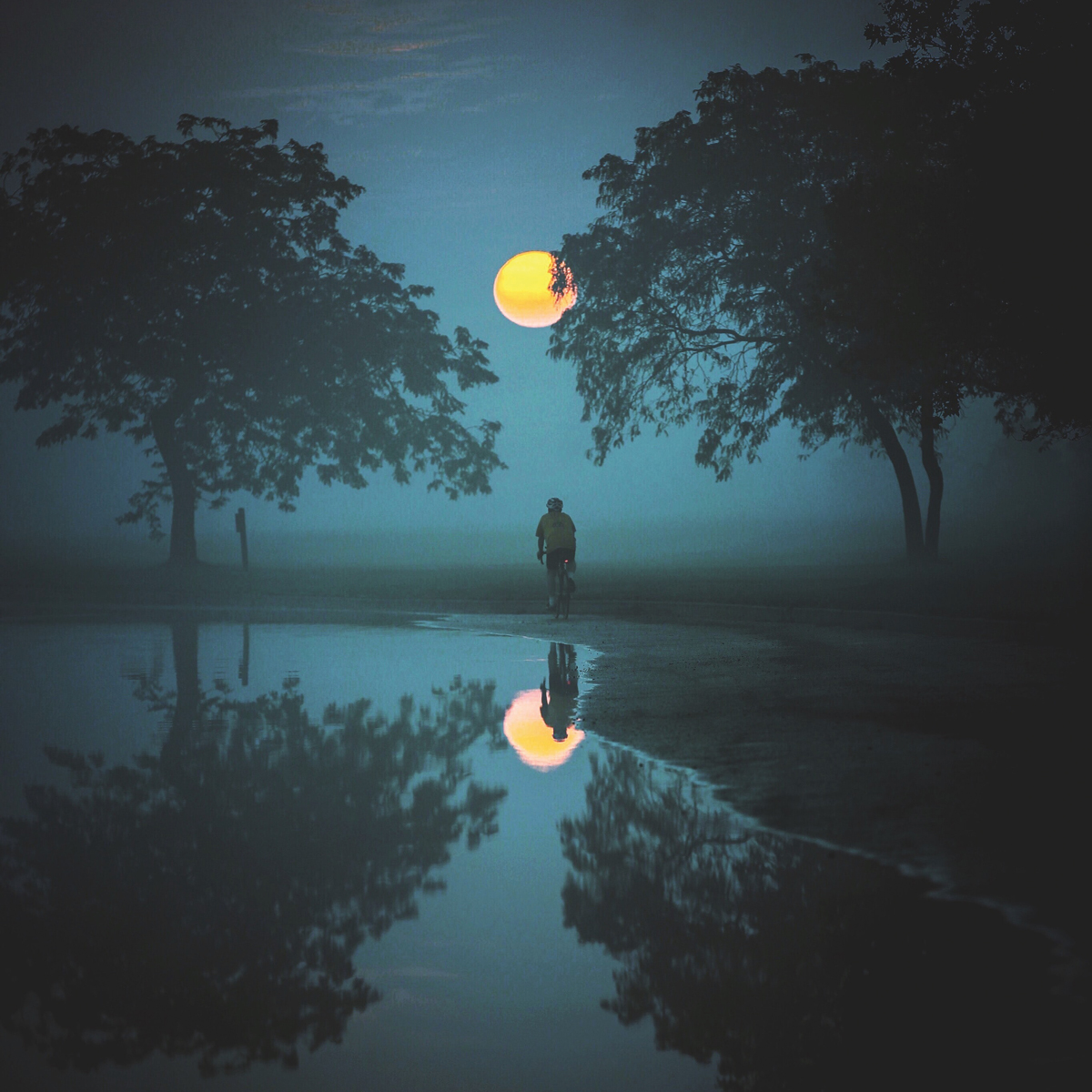 They may have evolved since ancient times, but ghost stories continue to enthral, fascinate and terrify in equal measure
Whether we enjoy a horror movie franchise, or spooky elements to add spice to a story, we can't seem to get enough of that heart-racing, spine-tingling sensation.
KEY ELEMENTS OF A GREAT SPOOKY READ
An isolated setting
A lonely house? A rattling train carriage with no other occupants? An office block where only one light is working? Whether old or contemporary, every great ghost story begins with an isolated setting. Which leads to…
Separation
Suspense comes when our characters are cut off. Even groups in great horror shows become isolated while the "ghost" torments them, one by one.
Rumours abound
Fear has to be built; it doesn't just arrive. The town whisper of mysterious happenings at the big house; an unnerving tale about the last occupant, often dismissed. If there's one lesson to be learned here, it's that when you're in a ghost story, believe everything they say.
Bad weather
Brutal storms and impassable fog, no ghost story feels right without some truly bad weather.
The unexplained
Menace builds slowly: a dripping tap, writing on the window, the sense that someone is watching…
The truth must wait
Whether a story with unnerving elements, or a full-on spook-tastic read, the final horror – or the ghastly truth – waits until the end. However bad you think it is, it's only going to get worse.
The scars remain
Even if our hero escapes, they are marked for life, sometimes for better (like Ebenezer Scrooge), sometimes for worse. And in the darkest of stories, there is no escape. What seems to be the fog lifting, or a friend approaching, is a harbinger of the true horror, the knowledge that our protagonist is trapped forever. Often until the final page, readers can never be sure of the outcome. Perhaps this gamble is what keeps so many people coming back for more.
SIX UNFORGETTABLE SPOOKY TALES
PEST by Anna Willett (2020)
A truly haunting tale set on the outskirts of a small Australian town called Thorn Tree. It all begins with strange sightings of a female figure who enters the nightmares of the townspeople. Anna Willet's writing shines through in every section, painting a terrifying but gripping narrative. Scare rating: !!!!
Great Australian Ghost Stories by Richard Davis (2012)
From convicts of our colonial past to the mysterious ghost lights of the outback, and spirits that wreak havoc on modern homes, Australia seems to be teeming with some of the most intriguing ghost stories. This far-reaching collection features stories from all Australian states, covering two centuries' worth of history. Scare rating: !!!
The Haunting of Hill House by Shirley Jackson (1959)
Made into two feature films, a play, and now the basis of a TV series, this novel is often considered a classic of the genre. Named by the novelist Stephen King as one of the great supernatural novels of the 20th century, it has (of course) a creepy house, but it is in the minds of its characters that true horror is found. Scare rating: !!!!!
The Woman in Black by Susan Hill (1983)
Also a successful play and film, this novel utilises Victorian ghost story tropes to full effect: a house cut off from the mainland, a mysterious previous owner, rumours from the nearby village, and things that go bump in the night. Scare rating: !!!!
The Old Nurse's Story by Elizabeth Gaskell (1852)
Gaskell, best known for her novels Cranford and North and South, was also an avid writer of ghost stories. This tale features classic Victorian elements – an isolated house, a spooky child, mysterious music and some pretty atrocious weather. Scare rating: !
Collected Ghost Stories by MR James (1931)
James is often cited as an influence on modern ghost stories, including some of those listed here, and his tales of ordinary people caught up in terror build a slow sense of menace. Scare rating: !!!