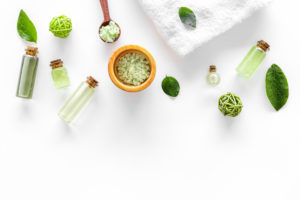 Ways to spend your weekend that will enhance your wellbeing
Imagine a free weekend with no plans, no responsibilities and no errands to run. Sound heavenly? What if it happened this weekend, though – what would you do with that glorious expanse of open, immediate future to fill as you please?
It may be tempting to lie on the couch in your pjs and watch Netflix. But you could live in the moment and seize those two days, filling them with activities that are good for your soul.
Take the time to have fun, pamper yourself or try something new. Great things can happen on those spontaneous days when you decide to embrace the hours ahead with no expectations or worries, so try to make it a weekend that will enhance your wellbeing. If you're stuck for inspiration, here are a few ideas.
1. Walk this way
Getting out into the fresh air and exploring nature is a wonderful way to exercise while giving yourself dedicated thinking time. What's more, one of the best things about roaming around is that little planning and equipment is required – just pop on a good pair of walking shoes or trainers, pack a backpack of essentials and you're ready to go, either alone, with your dog, or a friend. You could head somewhere you already know, search online for a local bush trail or coastal track, or discover more about a place you've always wanted to visit. Wherever you choose, connecting with the beauty of nature is an inexpensive way to reduce stress and nurture your wellbeing.
2. Fun with food
If you're a fan of TV shows such as Jamie's Kitchen Australia or MasterChef, experiment with a few new recipes or even try your hand at cake decorating. Weekends are the perfect time to make delicious new dishes or to try some home baking. Either cook for yourself or, if you're feeling confident (and generous), invite friends to sample your creations. The internet is full of recipes, ideas, and step-by-step videos – so grab some ingredients, preheat your oven and channel your inner Kylie Kwong or Maggie Beer.
3. Pamper yourself
What's your idea of pampering? Perhaps it involves a bubble bath surrounded by candles, with a relaxing Spotify playlist in the background. A free weekend can be used to indulge yourself, even if that's a beauty treatment at home. Impromptu treats will give you a real boost, and make you feel radiant, both inside and out, for days. Relax, unwind and enjoy.
4. Get creative
Use the time at weekends to tap into your creative side, whether that's painting with watercolours, jewellery making, photography or knitting. Did you enjoy creative subjects at school? Is there a craft you've always wanted to try? Or do you have a yearning to pen your thoughts and feelings like a poet? Perhaps you'd like to pick up where you left off with your piano or guitar lessons? Focusing on a creative project has the potential to relieve stress and bring feelings of accomplishment – regardless of the end result.
5. Unwind your mind
At the end of a stressful week, use any free time to practise activities that nurture your mind and emotional health. Meditation, yoga, and a few minutes of mindfulness will feel soothing, calming and give you a sense of inner peace. A wealth of relevant information and instruction videos can be found online and on apps. However, for the ultimate de-stress, it might be worthwhile to unplug any electronic devices. A lot of our time is spent absorbed in the digital realm, and it's easy to become consumed by the noise of other people's lives and opinions. Switching off will give you a chance to focus on yourself again.
Words: Donna Findlay
This article was originally published under the title 'Namaste in bed' in Issue 18 – Great expectations