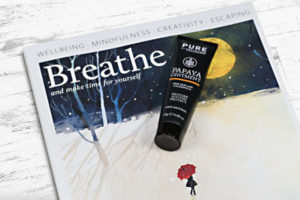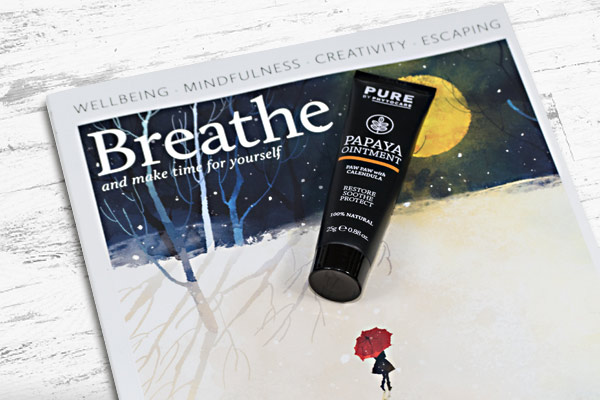 Endorsed by Goop founder Gwyneth Paltrow, P'ure Papaya Ointment is your beauty must-have and it's right at your fingertips in Issue 3 of Breathe Magazine.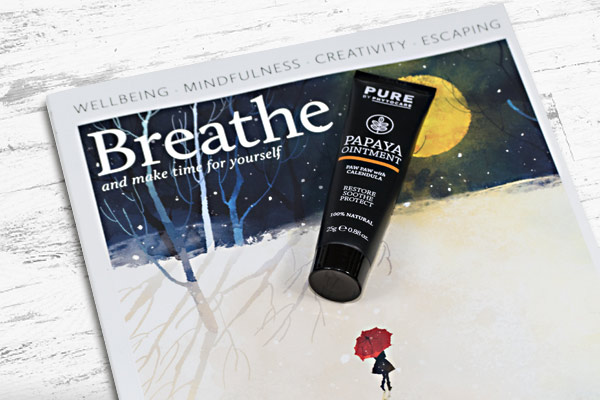 Goop founder and all-round health and wellness pundit Gwyneth Paltrow has access to all kinds of beauty accoutrements – the kind of access us mere mortals can only dream of – yet she opts for the simple and affordably luxe.
100% natural and Australian, P'ure Papaya Ointment, created by naturopath Daniel Baden and featured on Goop's 'Clean Beauty' section, boasts a notable ingredient list: enzyme-rich papaya and soothing calendula plus shea butter, macadamia oil and jojoba oil which makes it perfect for application on your lips, heels, cuticles, dry and damaged skin. No nasties means that P'ure Papaya Ointment is also ideal for mums and bubs with sensitive skin.
Many of the popular paw paw creams that we have come to know and love contain preservatives, fragrances and additives such as palm, castor and mineral oils, or chemically-processed lanolin. P'ure Papaya is an ultra-rich nourishing ointment without harsh petroleum or preservatives which means no damage to you or the environment. P'ure Papaya's clean, non-toxic formula makes it this season's skincare essential that is even gluten free!
No need to brave the cold winter winds to purchase, simply be one of the first 300 subscribers of Breathe Magazine Issue 3 and you'll receive a 25g tube of 100% natural P'ure Papaya Ointment to soothe you through the winter months and beyond. The latest issue of Breathe Magazine delivered straight to your door, P'ure Papaya Ointment and a little oasis of calm to indulge in.
Make time for yourself; mind, body and skin.