The cooler autumn weather is the perfect time to return to our gardens and appreciate the beauty Mother Nature awards us in the form of flowers. What better way to include and appreciate them in your daily life than planting out a stunning window box display.
Window boxes are the ideal choice for large or small dwellings to bring nature into your life.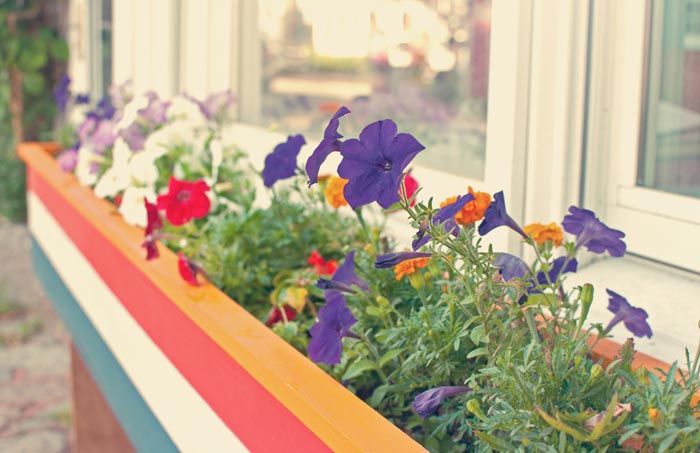 A window box must be large enough to comfortably accommodate your favourite plants, but not too heavy to suspend and secure properly if you are hanging it from a sill. If you prefer, you can rest one on a window or balcony ledge. There are many choices of colours and durable materials when buying a window box for your home. Opt for a colour to complement your flowers or surroundings. Or why not try your hand at building your own window box?
Autumn-flowering begonias are a great option for a window box show. Flowering through the summer and up until the first frosts in late autumn, the extended flowering period of these colourful blooms has long made them outstanding performers in a window box.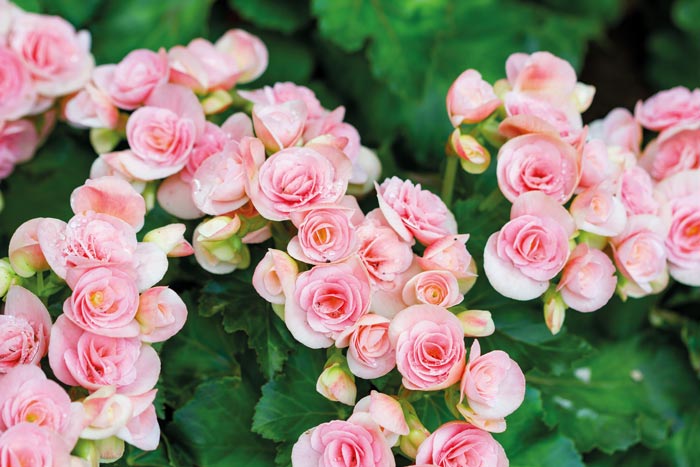 With attractively marked leaves and blossoms in shades of white, yellow, orange, red and calming pink, these beautiful perennials like a bright but not sunny position and will also grow in shady areas. Use a well-drained soil rich in compost or organic matter and keep the soil moist, but never saturated or left to dry out.
Each begonia plant should be placed in its own hole but they can be planted close together, and you may like to include other plants such as trailing ivy or small evergreens to augment your display.
Gardening is the perfect pastime to practise mindfulness. Slowing down and focusing on creating your own window box of beautiful autumn flowers; choosing your perfect container and site, preparing your soil, selecting your plants and colours, and sowing your seedlings, will clear and calm your mind and leave you with a wonderful sense of achievement.
Enhance your wellbeing, be in the moment, and don't forget to smell the flowers. Inhale the fragrance of nature's beauty.
Breathe's Autumn Flower Guide in Issue 2, Breathe Magazine – Small Wonders, provides an extensive range of beautiful perennial flowers you may like to include in your window box.