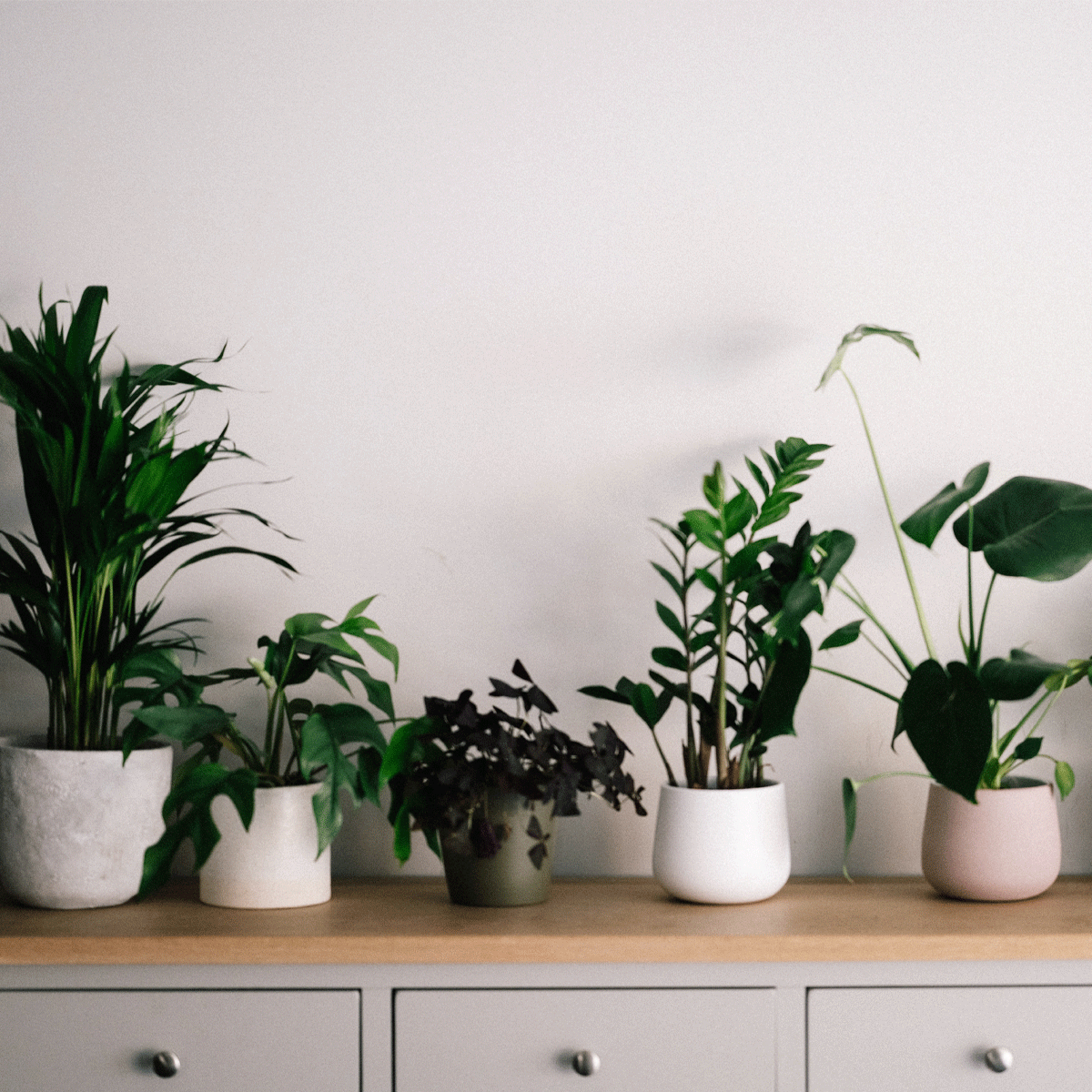 Nurturing nature and creating an oasis of calm in your home
I have always loved having my hands in soil. Gardening comes with a sense of calm and contentment that is hard to find anywhere else. I was lucky enough to grow up with a suburban garden, where my parents and grandparents allowed me to tend and till for days on end. I learnt organically, building my skill set on how to care for a wide range of plants both indoors and out.
Nurturing nature
Most of our cities were designed to include parks and greenery, where architecture sits seamlessly amongst towering trees and curated gardens. We've always found ways to bring green into our busy city lives: entry doors anchored with potted plants and leafy hidden courtyards waiting to be discovered. Such spaces bring people together, inviting comfort, connection and relaxation.
With space at a premium, we prioritise the man-made over nature. Many have forgotten how green brings life to our urban spaces, but we crave it now more than ever. That's why it's important that we attempt to nurture greenery in our homes, retail stores, offices and apartment towers. Imagine it: plants caressing concrete boundaries, and balconies overflowing with ornamental and edible foliage, ushering nature back into our lives. It invites a sense of calm, creating a retreat where we can switch off , drowning out the city noises with the rustling of leaves.
As a child, I challenged myself by growing a range of plants. It taught me that gardening was all about practise and patience. Sow some seeds and start to extend your skills so that you can garden anywhere, experiencing many moments of green.
Creating an indoor oasis
I have a soft spot for indoor gardens; my home is filled to the brim with plants. As they scale shelves and walls, they seem to take on a life of their own.
INDOOR ACCENTS
Even if your home has a simple palette, moments of green can accentuate its minimal nature quite nicely. Adding a layer of greenery gives your home an organic touch.
Planters in neutral colours like white and oak visually disappear, preventing them from competing with the space. For a sun[1]drenched apartment, plants such as umbrella tree, grape ivy and macho fern are happy absorbing the day's sunlight. If you want a larger specimen plant to fi ll a space, an umbrella tree is a nice way to go. Peace lilies grow well in moderate to low-light spaces.
Styling tip
Think about your interior holistically and find places to integrate your plants and furniture. For example, try using bench seats as plant stands while also leaving room to perch yourself.
COLOUR PLAY
Colour, whether in planters or objects, can quickly bring life to any interior. Try investing in a good shelving unit for your objects and plants. Open shelves are great for displaying art, ceramics and, of course, plants. Over time you'll have a wall of interesting pieces. Devil's ivy trails beautifully from a high shelf, and Zanzibar gem grows well in dappled light.
Styling tip
Use furniture to help train your plants. As devil's ivy grows, winding it onto a lamp or fixture will keep it out of the way.
Growing tip
Propagate cuttings in water or interesting vessels. It's an inexpensive way of building up your collection or adding new varieties.
A TEXTURED LIVING ROOM
We spend a lot of time in our living rooms. These spaces should be intimate, and offer rich textures. Devil's ivy or philodendron can drape from a mantelpiece or TV unit, happy to withstand lower light levels. On the other hand, a peacock plant is perfectly placed within a pocket of light. These plants will also provide lush textures and patterns through foliage. The marbled variegation of the devil's ivy and the patterned foliage of the peacock plant will complement the rest of your interior.
Growing tip
When plants are placed in low light, it is a good idea to rotate them into brighter positions once in a while. This will give them an extra boost.
Styling tip
Side tables are great for elevating your plants so they are more balanced in the room.
BATHROOMS
Bathrooms don't have to be an afterthought; you can easily integrate plants that accentuate your level of calm. If you have a perfectly humid environment, your tropical plants will love the microclimate. Plants that will enjoy your bathroom include peace lily, wax plant, philodendron, palms and ferns.
Styling tip
Pause and think about how mirrors can reflect views in your space. You might find yourself appreciating plants in the reflection.
BEDROOMS
Bedrooms are a place where we recharge, and I couldn't think of a better spot for greenery. As we sleep, the plants help to purify the air. Not all bedrooms are expansive, so if it's compact, you'll want to think about places where plants won't take over the room. Try perching them on your bedside table or bedhead. Alternatively, style them in corners or alongside furniture such as bench seats. Choose greenery like snake plants or cacti that won't grow horizontally and take up valuable space. Styling tip Integrate objects like books with your planting to make your space more cohesive.
This is an edited extract from Green by Jason Chongue, published by Hardie Grant Books, RRP $32.99, available in stores nationally.