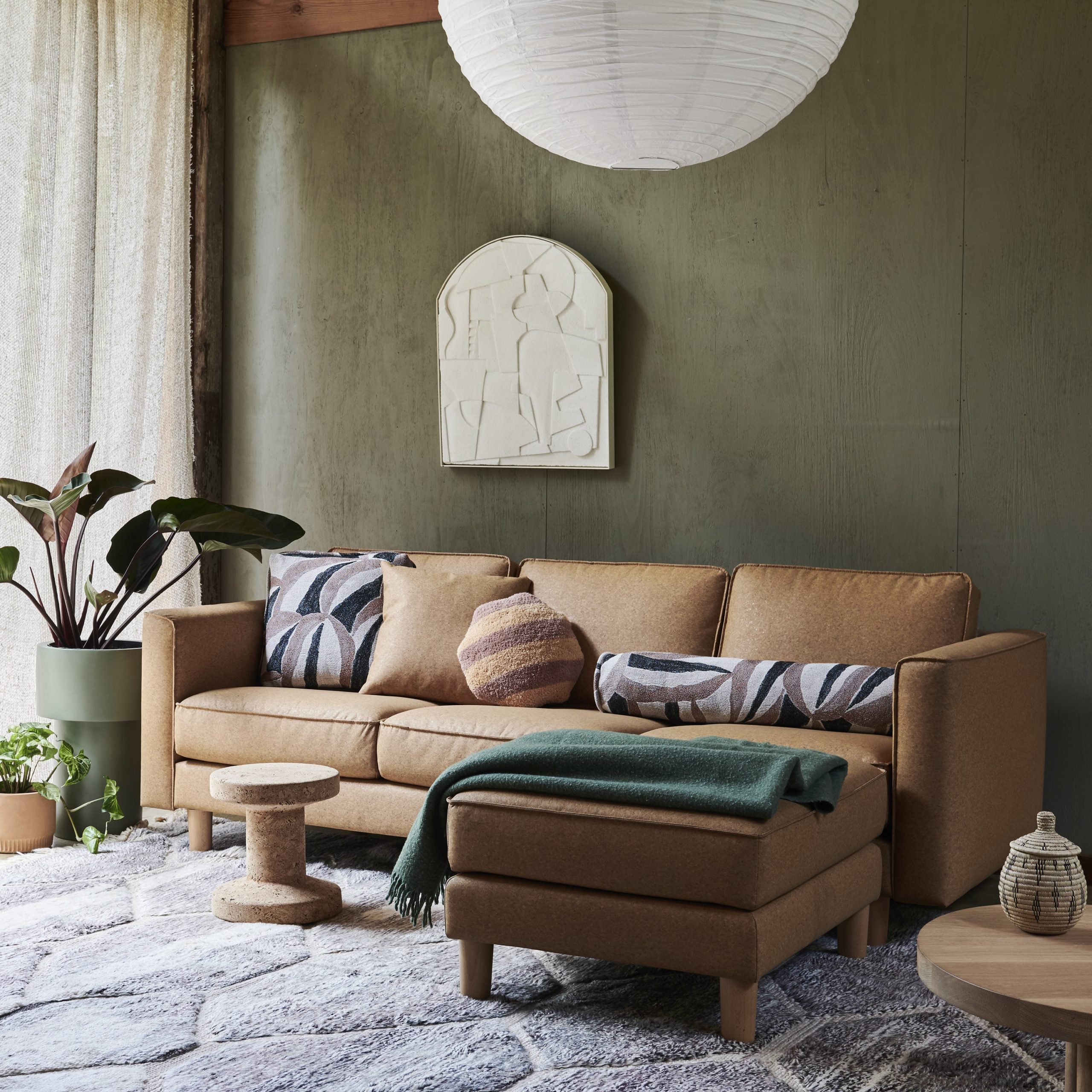 When it comes to homewares, combining ethics, style and comfort hasn't always been easy, but innovators like Aussie B Corp Koala, are changing the game. We're so pleased to be partnering with this young, value-drive business on our current Breathe subscription offer
It's no coincidence that Koala is named after one of Australia's most iconic animals. When founders Mitch and Dany launched their company, it was a given to support the endangered koala from day one. The two friends from Byron Bay grew up surrounded by the beauty of Australian wildlife and their vision to build a business with purpose was entwined with this symbol of their Aussie upbringing.
Inspired by the modern Australian lifestyle, in all its sun-drenched, laid-back glory, Koala's mission is to shake up the furniture industry with their 'no worries' approach, while helping people thrive. They have created an entire, award-winning furniture range, influenced by the Australian landscape, colour palette and materials, to bring ease and comfort into peoples homes. As a B Corp, meeting the highest environmental and social standards is on Koala's everyday agenda, as they constantly improve the environmental footprint of their materials and business practices.
6 reasons to love Koala:
Koala has donated more than $2 million to charities since launching in 2015.
Koala is the only Australian furniture retailer that's a One PerCent for the Planet member, meaning Koala gives away one per cent of gross sales every year.
Koala has partnered with the World Wide Fund for Nature (WWF) since 2017 and donated more than $1.5 million to the cause through sales of mattresses, sofas and sofa beds.
Koala have supported koala conservation projects in Noosa, Campbelltown and Coffs Harbour, and now help orphaned joeys at the Ipswich Koala Protection Society.
Seeing the impact that our donations have on creating koala habitats, we decided to support other threatened species. We're working with WWF on programs to protect green sea turtles and glossy black cockatoos.
Koala has donated more than $1 million worth of mattresses and furniture to folks in need. Whether homeless, asylum seekers or women in crisis, everyone deserves a safe and comfortable place to sleep.
Subscribe to Breathe now for your chance to win a $5,000 Koala voucher to spend across their entire bedding and furniture range.