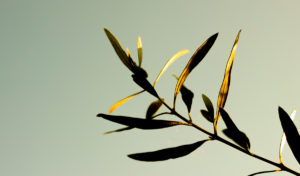 TOOWOOMBA, WEDNESDAY 10 OCTOBER
If one in five adults experience mental health issues, the remaining four need to know how to support them.
Enjoy a day of writing, listening and learning, all in support of mental health at the Unleash the Beast Writing and Wellbeing Symposium, coming to Toowoomba for the first time this World Mental Health Day, 10th October 2018. Part writer's festival, part market, part symposium, this event will share, promote and propagate the conversation around mental health in a relaxed, entertaining and engaging setting. The symposium will provide renowned authors and speakers from all over Australia the opportunity to share their own stories about how mental health affects us as individuals, as families and as a community. Plus, further the conversation while enjoying delicious cuisine at the 'Managing the Beast' marketplace, an exhibition of local business supporting mental health with treats for every foodie.
Proudly supported by the Toowoomba Regional Council and the Toowoomba Chamber of Commerce, Unleash the Beast Writing and Wellbeing Symposium aims to raise money to assist Lifeline Darling Downs and Southwest Queensland Ltd in providing free, confidential, professional counselling services for those in need.
Whatever your walk of life, the Unleash the Beast Writing and Wellbeing Symposium will inspire you to reach out to those in your local community to help make mental health resources more easily accessible for those in need. For more information on the program and to purchase tickets, visit www.unleashthebeast.net.au or Toowoomba Tickets at www.toowoombatickets.com.au