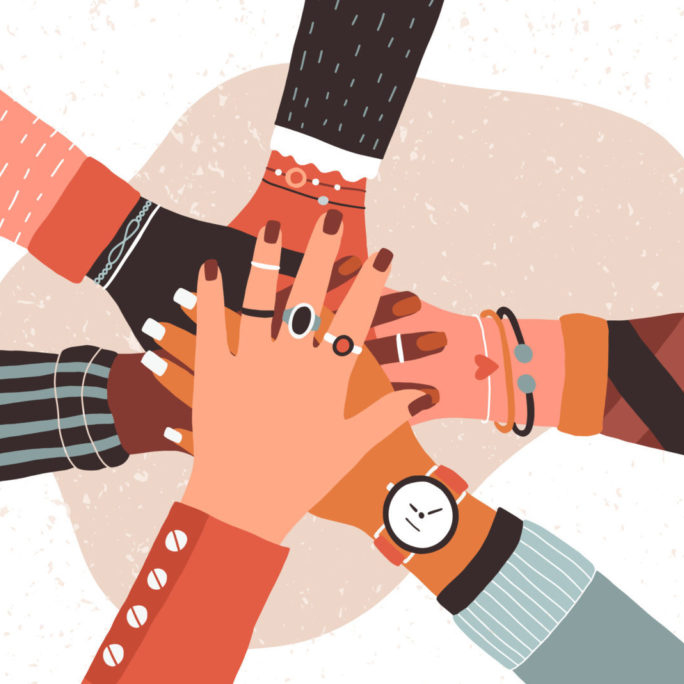 Reaching out for support is a sign of strength.
Far from being a sign of weakness, reaching out for support when life's demands seem overwhelming and you feel you're about to crumble under the pressure indicates a strong, sensible mind. And, if you're able to open up, the chances are you'll find many a helping hand on your doorstep.
Out of control
There are times when life feels out of control, overwhelming, with so many competing priorities it's impossible to take time out to relax and unwind. Wouldn't it be great to be able to offload some of the tasks on your to-do list, or to reach for the phone and ask a friend for support? You can. But for many, asking for help can be a struggle. We may want to appear as if we are in control and our life is working well – it can feel awkward and exposing to say that you can't cope. Reframing your mindset from seeing the need for help as a sign of weakness, to viewing it as a position of strength, is key to good mental health and wellbeing.
Tell-tale signs
If you think the problem will go away by itself, that you will be judged, or that things aren't bad enough to seek support, you may be putting up barriers to asking for help. Seeking backup during a particularly stressful time, or on a regular basis, can provide you with strategies to deal with the situation and provide perspective. But how do you recognise that assistance might be needed? Signs that you need to make time for yourself and ask for help might be:
Feeling tired or drained after a normal day's work.
Not looking forward to things you would normally look forward to.
Not wanting to socialise, choosing to be on your own.
Feeling irritated by people you usually like to be with.
Choosing to ignore these signs for fear of being seen as weak could lead to feeling worse and worse. Recognising that something needs to happen, and acknowledging you need help, indicates strength and will allow you to return to performing at your optimum level.
Asking for help
Once you reach out, you'll find that people are more than happy to offer support. When your request is authentic, friends and family will hear this in the way you communicate. Be clear and open about the support you need. No one is a mind reader and being unambiguous will avoid any confusion. You could say: 'I would like help with childminding,' or 'Can you help me lift my pram on board the bus?'. Strangers are usually happy to lend a hand, too.
Reach out before you get to breaking point. That way you'll have the space to consider the timing of request. If you want to ensure you're heard by a friend, for instance, think about when they will have time to listen. If you contact someone by phone, ask if it's a good time to talk.
Who to ask for support
Those closest to you: make a list of everyone you know: friends, family, neighbours and colleagues, then pick three or four with whom you'd feel safe to share your concerns
Your GP: make a general appointment with your doctor to discuss your situation, as needed they can refer you on to more specialised practitioners
Your local community centre: call and enquire or drop in to see if they offer health and wellbeing support
Online resources: look for specialist forums on social media or browse the web for advice from trusted sources. Organisations like Lifeline and Beyond Blue can offer confidential counselling and guidance
Your workplace: talk to your HR manager and find out whether your employer offers an employment assistance program
Acting on advice
It can often be automatic to react to offers of advice or help by saying 'Yes, BUT…', and going on to explain why you can't take up the suggestion. However, this can discourage even the most helpful of people from offering their support in the future.
If you pride yourself on being strong and capable, there can be a real discomfort in showing vulnerability. But being kind to yourself and relinquishing control can be liberating, and will boost your self-worth, freeing you up to engage with life and all it has to offer.
This article was originally published under the title 'Say it loud, say it clear' in Issue 13 – Note to self