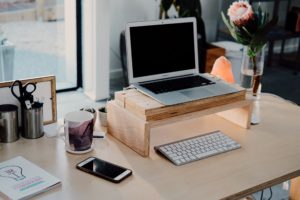 Time. It's one of the great challenges of modern working life.
People make lists, prioritise and restructure their days: all with the aim of finding more time, to do more, to be more. Despite all of these efforts, weekends are often spent recovering, while desperately trying to achieve some semblance of a healthy work/life balance.
Ask most people and they will tell you that they are working more. In 2016, think tank Smith Institute reported that more than two-thirds of employees surveyed felt they were working harder than they were two years ago. Add to this the push to work smarter – technology has made people available 24/7 – and it's little wonder absenteeism is on the increase. Over 92 million working days are lost each year to work related stress, depression or anxiety according to Ayers research. With many people destined to spend a quarter of their adult life at work, balancing it with personal and family time is an ongoing priority. At home many people are slowing down while at work, they're running at maximum speed.
As Vanessa King, lead positive psychology expert for Action for Happiness and author of The Ten Keys to Happier Living, points out: 'Work plays a big role in people's lives. It impacts how well they parent, how well they look out for their neighbours and how much energy and passion they put into other areas of interest beyond work.' There is a growing body of research by medical practitioners and psychologists that supports the case for slow working. Because like Aesop's fable of the tortoise and the hare, slowing down can achieve surprising results.
Only by slowing down, by giving yourself the time to invest in yourself and others, do you start to achieve happiness. Paradoxical as it may seem, by decelerating, you can gain more time. In doing so, you may discover that work satisfaction, creativity and productivity don't come from working faster or even smarter, but by going slower.
How to slow down at work
Mindfulness
With it taking 25 minutes to refocus once you are distracted, concentrating on one task at a time can slow you down. It's not as easy as it sounds because the way you work is rooted in habit, so nominate a single task each day to focus on and work from there.
Tilting
Rather than pursuing the ideal of a work/life balance, Brooke McAlary in her book Destination Simple: Everyday Rituals for a Slower Life, advocates tilting. 'Instead of exhausting yourself by trying to achieve balance, learn to tilt. To willingly throw things out of balance. It's about understanding and accepting the fact that you cannot and will not ever achieve perfect balance.' So begin by writing down everything that is most important, from family and friends to me-time and work. Then tilt within this sphere, knowing that you cannot be all things to all people.
Daily rituals
In the same way that people create rituals in their daily lives that provide enjoyment and pleasure, simple rituals at work can have a similar effect. Drinking tea from a beautiful cup or eating lunch from a handcrafted bowl offer opportunities to enjoy the beauty of the moment.
Take a break
Evidence shows that a short break, meditation and even a walk in the park can increase performance. More than 3.8 million Australians routinely don't take lunch breaks according to the Australian Institute, with one in two revealing it's because they feel too busy. So give yourself a 15-minute break and see what difference it makes.
Greening the office
Take inspiration from the University of Technology Sydney, which has researched the cognitive and emotional impact of a greater interaction with nature at work and in education. Doing something as simple as keeping a plant on your desk (or if you hot desk, a picture of your favourite green spot) can literally brighten your day.
Tuning out
At the heart of technology is the demand for presenteeism. Checking your emails on waking up and on the weekend robs you of downtime. Take the challenge of scheduling time to check-in, resisting the urge to be on-call.
Decluttering
In its 2011 Workplace Organisation Survey, US company OfficeMax reported that the country's executives waste six weeks a year searching for lost items and information. Clearing a desk can liberate you from this tyranny, both physically and metaphorically, giving you a clear space in which to think more freely and focus.
This article was originally published in Issue 11 – The Art of Learning