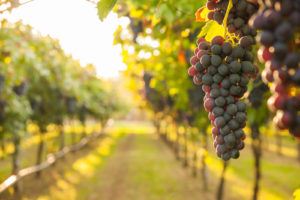 We know the benefits of mindfulness; we know there's benefits of drinking wine. Why not combine the two.
We know the benefits of mindfulness; we know there's benefits of drinking wine. Why not combine the two.
If you experience it in the right way, a glass of wine can lead you through some of the key principles of mindfulness, such as being open to new things, focusing on the present moment and being fully aware of what your body and mind are feeling.
The systematic tasting approach
Your step-by-step guide to tasting wine
LOOK
Is the wine clear or dull? What colour is it? Is it the same colour all over or is there a tinge at the edge, or more intense colour in the centre?
SNIFF
Is the aroma strong or delicate? What can you smell? Fruit, flowers, vegetables, spice, leather, tobacco, wood or something completely different? There are no wrong answers here – be as broad or specific as you like, it is your experience that matters.
TASTE
Take the wine into your mouth, roll it around, suck air through it and try and get as much of the flavour experience as you can. Acidity can be detected on the sides of your tongue, bitterness at the back, sweetness at the tip. Do the flavours match the aroma or were they a surprise?
SAVOUR
When you've swallowed or spat out your wine, what are you left with? Do you feel clean and refreshed, ready for another sip? Or are there lingering flavours that you can enjoy on and on?
DECIDE
For the professionals, this is the time to judge. Is the wine poor, acceptable, good or outstanding? How much does it cost? Could it benefit from age or should it be drunk straight away? For the mindful wine taster, only one question remains: do I like it enough to drink a glass of it?
If you haven't had a chance to visit a vineyard before, Australia and New Zealand are lucky enough to have more than 70 wine regions growing a variety of award-winning vintages – the vineyards range from large famous wineries to boutique winemakers, all with cellar doors or visitor centres where you can attend wine tastings.
This article was originally published in Issue 2, Breathe Magazine – Small Wonders.