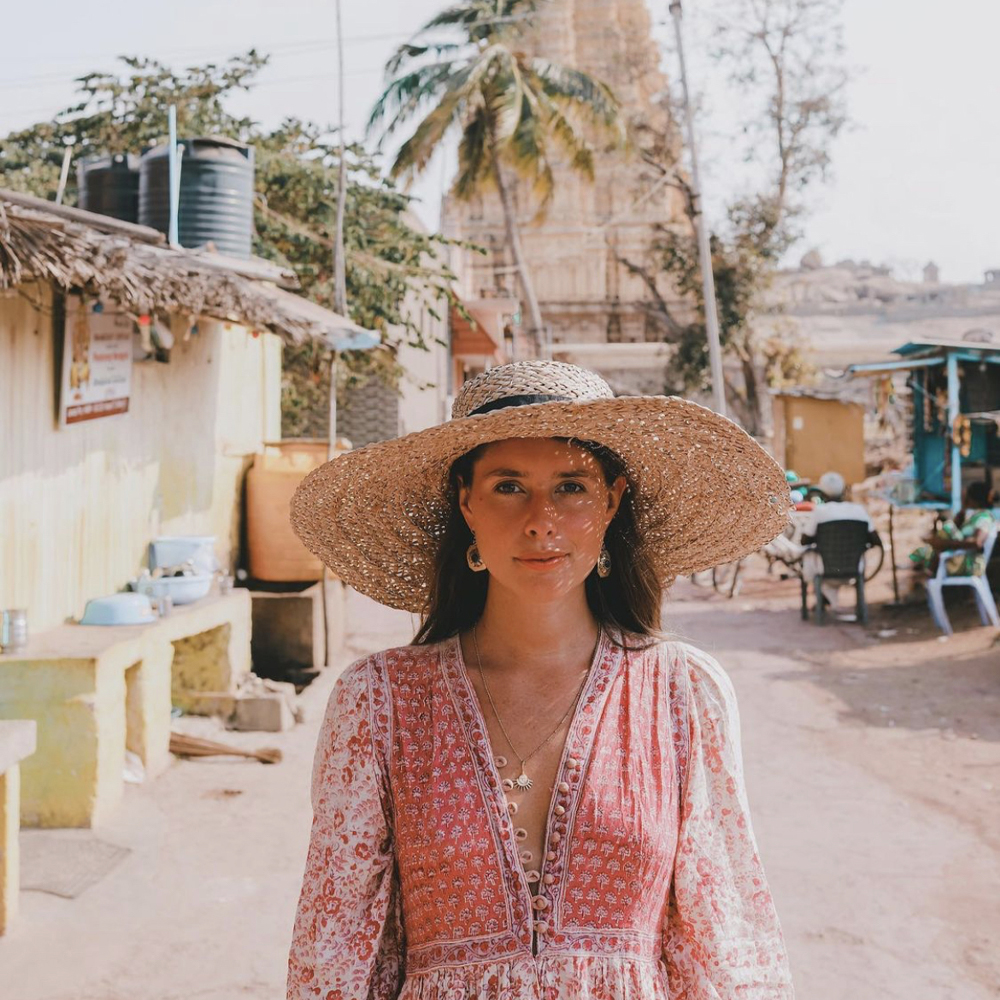 Soothe your mind with the enchanting artwork of artist Rhi James, as she shares the transformative effect creativity can have on your mood
Breathe cover artist Rhi James is an illustrator, print designer, and the founder of Hebe Studio. Originally from the UK, Rhi is now based in Perth, where she creates uplifting, artwork inspired by travel, colour and nature.
How does being creative support your mental health?
Being creative can be a wonderful tool in improving your mental health. It allows you to be mindful and get involved in something different from your day-to-day life, and I find it to be very meditative.
For those who are creative as a job, it can be slightly different, as it comes with pressures that sometimes end up having the opposite effect. I try to separate out "work" creativity and "fun" creativity, so that I can still reap the benefits of creating without feeling too much pressure for perfection. For example, I love drawing in my sketchbook and taking photos just for fun, or taking a moment to settle my mind with a paint by numbers.
What is your self-care ritual?
When I recognise that I need some self-care I like to go for a walk around the lake near my house, exercise, go to the beach, and journal. I love being in or near water, so having a bath, being at the beach or lake, and swimming in the ocean or my local pool are meaningful forms of self-care for me. I also find photography is really calming for me; it's creative in a very different way to painting and drawing, but I get the same buzz from it.
What are your tips for a simple creativity ritual I can begin at home?
I would definitely suggest starting with something unintimidating, like a paint by numbers, colouring in book, or a diamond art kit, and just taking some time at home in the evenings (or whenever works best for you) to do a bit of it. It takes any stress out of creating and means you can enjoy the process without worrying about the final result.
As you develop your creative "muscle" I would recommend just getting a sketchbook and experimenting using various mediums. Try something completely different to what you usually do, and remember the more you do it, the better you get. Don't be intimidated by other people and don't compare yourself to anyone, as your work will continue to change and progress. Looking back at my art reminds me of where I started and how much I used to dream of being in the position I am now. It's important to remind myself of that and for you to do the same for yourself.