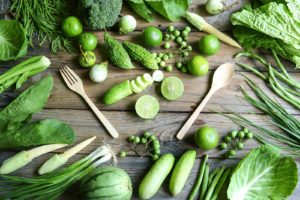 Have you started cutting down on the amount of times you eat meat each week?
Have you started cutting down on the amount of times you eat meat each week? Have you replaced refined grains with whole grains? Are you shopping locally at farmers' markets? You might already be part of the popular plant-based diet trend without knowing it.
Plant-based diets have become a popular lifestyle choice for a growing number of Australians who want to improve their health, eat ethically and economically, and decrease their carbon footprint. Many are attracted to the "flexitarian" choice of being able to either reduce their meat and dairy intake or cut it out entirely and unlike many more restrictive, scientifically dubious, and ineffective diets, a plant-based diet is simple and easy to follow. Your meals should be full of fruits, vegetables, legumes, nuts and seeds, and low in animal products. Source your ingredients from local suppliers when possible to reduce the carbon-cost of shipping. Be mindful of what's on your plate.
There's little debate in the nutrition community over the efficacy of following this healthy eating advice; the DASH eating plan, one of many variations of a plant-based diet, has been named the healthiest diet for the last seven years in a row by the US News & World Report annual ranking. It was followed by the Mediterranean Diet and the MIND diet – also plant-based diets.
And the health benefits are numerous; plant-based diets can reduce the incidence of heart disease, bowel cancer, type 2 diabetes and obesity. Bowel cancer is the second most common cancer in both men and women in Australia and the World Cancer Research Fund now rates the evidence as 'convincing' that red meat increases the risk of bowel cancer. Meanwhile, vegetables and legumes containing dietary fibre can help prevent it.
Cutting down on the amount of meat, particularly red meat, is a growing trend amongst Australians and there are a variety of reasons for this. Health and environmental impact is a strong consideration as well as the ethical concerns many have about the beef industry. According to Roy Morgan, the number of Australians who eat 'all or mostly vegetarian' has risen from 1.7 million to 2.1 million in just four years. Bank accounts are also taking a hit when buying red meat. Meat and Livestock Australia has reported that in Australia the cost of beef has risen 12 per cent and will likely rise, having done so in the past nine consecutive quarters. In contrast, eating seasonal produce with well-planned meals is considered both healthier and cheaper.
It's important to keep in mind that for most people a plant-based diet is not a diet in the traditional sense – it's a healthy eating plan and a lifestyle choice. The idea is not to deprive yourself; instead take the time to consider your dietary choices, both in regards to your physical and mental health and your wider environment. Build a habit of mindful eating, savour each meal, and enjoy a healthy balance of mind, body, and spirit.
Tips on a plant-based diet:
You may already eat something close to a plant-based diet already. You just need to replace or revise certain elements. Roast veggies, pasta, stir fries, and soups are examples of common meals that are easily changed to be plant-based.
As a rule, people eat too much protein and fill their daily diet with empty calories with no dietary benefit. Build your meals around good starches like sweet potato and squash, whole grains, and vegetables like corn and peas, which will keep you satisfied for longer. Swap meats with replacements such as legumes, tofu, or tempeh.
Don't eat specific foods for specific nutrients – consider the overall nutrient profile of your meal. Forget binging on so-called superfoods, like Acai or Goji berries, when it's your overall diet that matters.
Follow the plating plan recommended by the MJA.