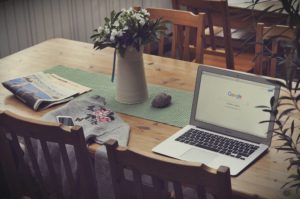 With ever more demands on our time, it's easy to lose sight of our life's ambition. But that needn't be the case.
With ever more demands on our time, it's easy to lose sight of our life's ambition. But that needn't be the case. Here, Natasha Denness explains how to identify and realise our dreams…
Here are a few strategies to help you identify your tasks and goals, better organise your time and stay on track. It's a simple process that requires you to stop and look at your schedule to see what you can tweak. You can then identify what is holding you back.
SIMPLIFY YOUR COMMITMENTS
It's good to regularly take a step back to assess your commitments. Listing all your weekly and monthly tasks is a useful way of doing this. Seeing everything written down will help you to establish what's important. Protecting your time is a great habit because when you remove the stuff that no longer adds value you can make space for the things that bring you the greatest joy.
ESTABLISH YOUR GOALS
While taking a little time to simplify your commitments it's valuable to look at your goals. Getting to the end of the ironing pile isn't a goal, nor is clearing the inbox. We're talking about the longer-term; defining aims, like training for a marathon, completing a large work project or learning a new skill. Take a moment to list them in order of priority. That way you'll know where to start.
GIVE YOUR TIME A LITTLE STRUCTURE
If you've completed the first two steps, you will have simplified your routine and commitments to a manageable amount and identified a realistic goal. At this stage, many of us get caught up in everyday tasks and commitments and neglect our goal, putting it off until tomorrow. But before we know it six months have passed.
There are several ways to prevent this from happening and you'll need to establish what works best for you. A good habit is to set aside time in the morning for your goal and complete everyday tasks in the afternoon. After all, the latter will probably require less attention and can be tackled later on. Another way is to set aside an entire day to work on your target. If your goal is a work project, for instance, this might be a time when you have the office to yourself and won't be interrupted or distracted by colleagues.
INVOLVE OTHER PEOPLE
Being accountable to someone is extremely valuable. Saying what you'd like to achieve to another person brings it to life. And you may find you can support one another with your aims.
Perhaps suggest to a colleague or friend that they regularly ask how you're doing. It will help you to remain focused and motivated – plus you'll have the added benefit of someone to talk to. It's great to have someone in your team wishing you to succeed.
ROOT OUT THE TIME WASTERS
We all have things we can't resist checking: news updates, email, social media. It's important to establish your weaknesses to ensure they don't distract you. You are responsible for your day so perhaps plan particular times for these things. That way they'll be seen as a reward rather than a distraction.
CELEBRATE YOUR ACHIEVEMENTS
It's important to take time out to acknowledge your achievements. Whether you've completed a task or reached an objective, stopping to reflect can be empowering. Resting your body and mind will also prepare you for the next stage.
We often move on to the next thing and fail to acknowledge how hard we've worked or how far we come. So stop, be fully present and enjoy the success.
This article was originally published in Issue 2, Breathe Magazine – Small Wonders.