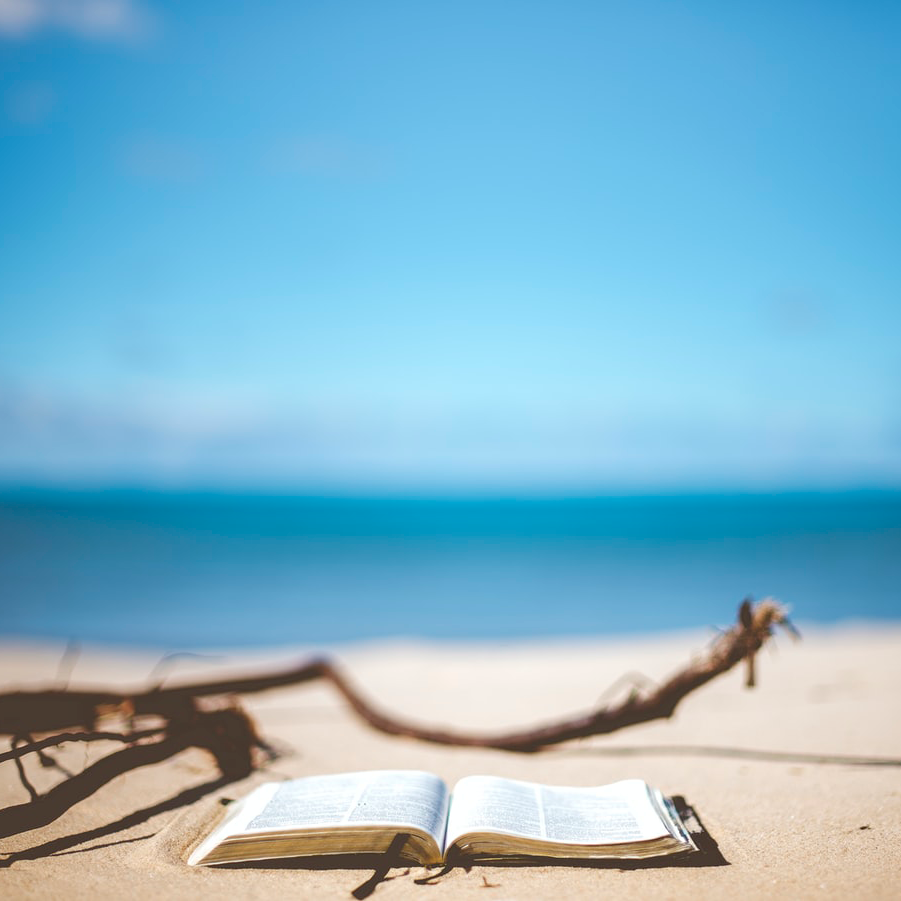 Bask in the warmth of the sun by picking the perfect book
A voracious reader for as long as I can remember, I never thought reading could be seasonal – that is, until I found myself lying on a sweltering beach in Thailand trying to get lost in the ice and snow of pre-revolutionary Russia in Leo Tolstoy's War and Peace. My thinking behind choosing this book was sound – I was travelling, so I needed something that would keep me occupied without taking up too much space in my backpack. With its tiny print and massive number of pages, War and Peace was about the most economical choice I could have made, possibly barring the Bible or a compact encyclopedia. But somehow it just didn't work for me, and so it travelled with me halfway around the world and back home again, where I didn't read it until winter had settled around me. Ever since then I've found there are books I love to read or re-read when a certain season comes around, and these are my top picks for the warmer months.
The Grapes of Wrath by John Steinbeck
It's hot, it's dusty and it's miserable as hell – but this is the great, archetypal American Dream story of travelling west in search of a better life. As the starving, ragged travellers dream of plucking ripe oranges from the trees of California at the end of their desperate journey, your heart can be lifted by the warmth of affection between the disparate characters.
Rebecca by Daphne du Maurier
'Last night I dreamt I went to Manderley again.' The action in Daphne du Maurier's tale of a young girl who is whisked away by an older widower but then finds herself haunted by the memory of his dead wife runs over several seasons, but its immortal first line firmly roots it in warmer months, when the narrator sees Manderley for the first time: 'The best moment, before the full flush of summer, and in the valley the azaleas would be prodigal of scent and the blood-red rhododendrons in bloom.' The lushness of the estate, so full of the memory of Rebecca, contrasts with the emptiness of a heroine who feels she has got lost in someone else's story – a tale perfect for getting lost in yourself.'
Generation X by Douglas Coupland
Adrift in the heat of the California desert, three 20-somethings scarred by the 1980s fallout of yuppies, recession, crack and Ronald Reagan tell each other stories to try to understand their world, and coin a new language as they do so. From 'McJobs' – 'a low-pay, low-prestige, low-dignity, low-benefit, no future job in the service sector. Frequently considered a satisfying career choice by people who have never held one' – to 'Now Denial' – 'to tell oneself that the only time worth living is in the past and that the only time that may ever be interesting again is in the future' – their neologisms, quips and fantasies of nuclear apocalypse become a way of building friendships and showing love. This is a story that defined a generation but is also a timeless expression of what it feels like to be young and have your whole future in front of you but somehow, frighteningly, just out of reach.
Kubla Khan by Samuel Taylor Coleridge
Subtitled or, A Vision in a Dream, this fragment of a poem famously came to the poet Samuel Taylor Coleridge in a laudanum-laced dream. He woke up and immediately began to write it down, but was interrupted by 'a person from Porlock', and by the time he had left, the dream was forgotten. The lushness of Kubla Khan's Xanadu pleasure dome, its 'gardens bright with sinuous rills', ancient forests, incense-bearing trees in blossom, cedar-covered hills and 'sunny spots of greenery' speak of warmth and sunshine, as does the tantalising fragmentary nature of the piece. An added advantage for holiday readers interested in learning more about Coleridge is that his collected poems come in a slim, hand-luggage-friendly volume.
A Midsummer Night's Dream by William Shakespeare
This is one of Shakespeare's best-loved plays, and chances are you'll find a performance near you. If not, there are plenty of productions and sound recordings to be found on YouTube. But while plays are often best performed, it's great to read them too, if only to make your own interpretation of the story. Who would you be out of feisty Hermia and soppy Helena? How would you cope with the crazy chaos and subsequent restoration of order, with fairies, fools and a queen in love with a donkey on that summer's night in Athens? It may be a familiar story, but re-reading Shakespeare always brings something fresh.
Wide Sargasso Sea by Jean Rhys
Against the backdrop of 1830s Jamaica, Jean Rhys tells the story of the woman who became the first Mrs Rochester, the madwoman in the attic of Charlotte Brontë's Jane Eyre. Descriptions of lush vegetation – 'Twice a year the octopus orchid flowered – then not an inch of tentacle showed. It was a bell-shaped mass of white, mauve, deep purples, wonderful to see. The scent was very sweet and strong. I never went near it' – help you get lost in the West Indies and in the indolent, unstructured life of a naïve girl who somehow finds herself imprisoned in freezing Victorian Yorkshire by a husband who doesn't love her.
Are You Experienced? by William Sutcliffe
Anyone who has ever gone travelling around South East Asia – especially if it was on a gap year – will be tickled and taken right back to those good-and-bad memories by this hilarious page-turner of a coming-of-age story. Anyone who hasn't won't need to – the experience is all there, from the doomed romance to the stomach bugs and from the heat and the crowds to the total overreliance on a single guidebook, referred to throughout the novel as 'the Book'. Perfect holiday reading – if you're a grown-up you'll thank your lucky stars you can stay in a nice hotel or glamping tent and don't have to do that again, or maybe you'll long for the glory days of crowded hostels, bumpy bus trips and cheap drinks with new friends.
The Summer After the Funeral by Jane Gardam
Clever, sweet-natured, calm Athene Price's world is shattered when her father dies. Forced to move out of their rectory home, she and her brother and sister spend an endless summer being shunted around friends, relatives and summer camps all over the country. With a growing obsession with Emily Brontë and the awakening of her first love, lonely Athene starts to feel her world – and particularly the calm, dutiful face she always shows it – begin to crack and crumble. Well-written and beguilingly funny, Gardam's novel is perfect for quiet moments spent in the shade of a tree.