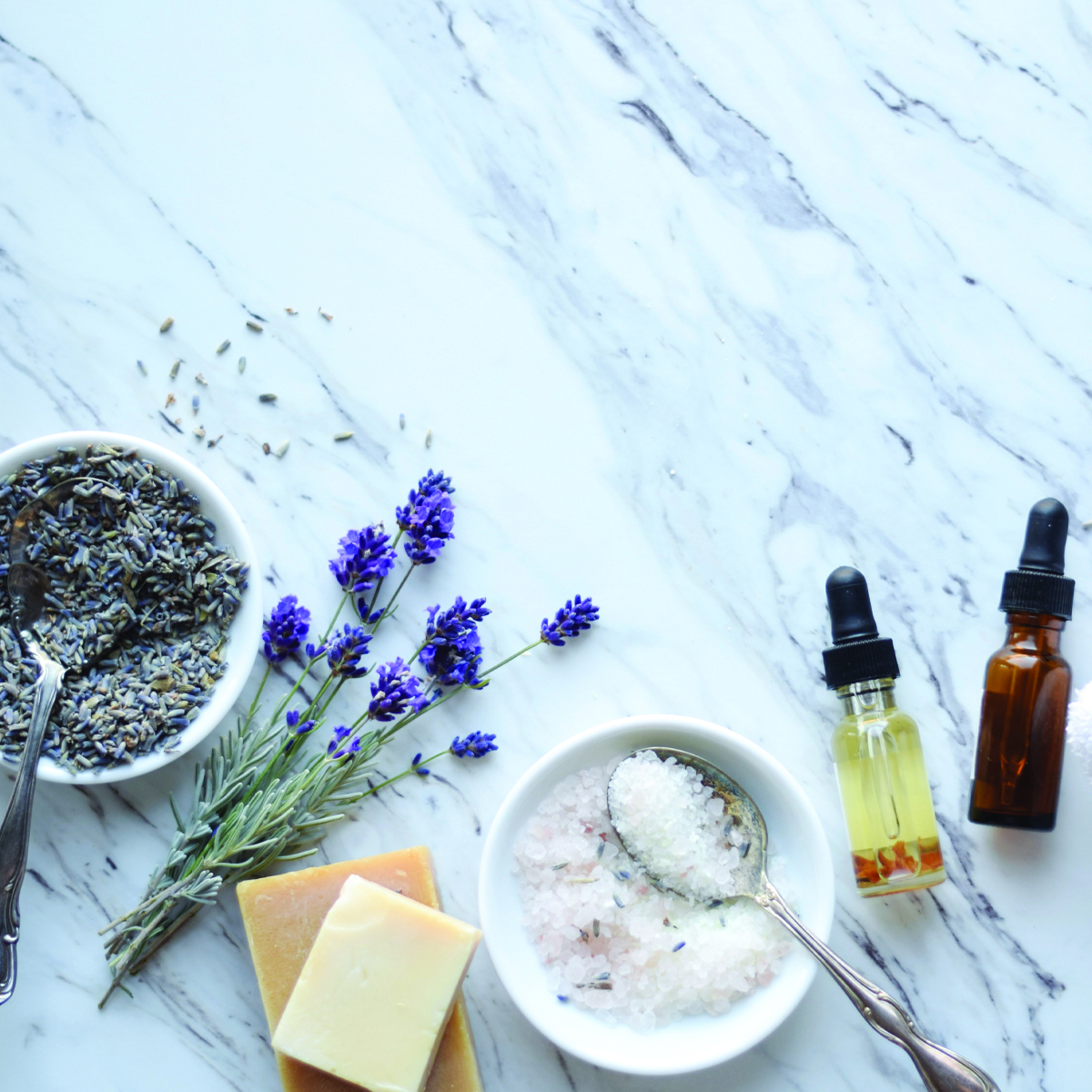 Bath salts are enjoying a renaissance, so immerse yourself and embrace their mineral-rich magic
Good for the body and the soul, a soothing soak at the end of a difficult day relaxes muscles and mind in equal measure. Here's how to choose the right salt for you…
Epsom salt
The most commonly used and least expensive is Epsom salt (magnesium sulphate). Though it can still be found in its natural form, it is more often manufactured by combining its separately-sourced component minerals.
The healing benefits of magnesium sulphate were discovered in 1618 by Henry Wicker – a cowherd in the small town of Epsom, England – who noticed that abrasions on cattle wading through a particular spring healed more quickly, and that animals that drank the bitter waters produced loose stools.
For the next century, people flocked to Epsom to take the waters for gout, psoriasis and constipation. The supply ran out, but the name and the benefits endured. 'Epsom salt is ideal for muscle pain and cramps because magnesium is anti-inflammatory and a great muscle relaxant,' says Karen. 'This makes it a great salt to use after a workout.'
Himalayan salt
Beautiful, pink Himalayan salt is the ultimate detox. Containing 84 essential minerals, it nourishes the skin while drawing out toxins. Naturopaths believe it may even help to counter the electromagnetic energy we absorb from computers and smartphones.
'Himalayan salt comes from deep within the Himalayas,' says Karen, 'and its origins may be more than 800 million years old. Geologists believe that the Great Salt Range was formed when tectonic plates shifted to form mountains and, in the process, trapped an inland sea. Over the millennia, the water evaporated, leaving a deposit of salt.'
Magnesium flakes
'We recommend pure magnesium flakes for people who have magnesium deficiency,' says Karen, 'for stress, poor sleep, bone health and low mood – all of which might, in any case, indicate a mineral imbalance. Our magnesium chloride comes from the 250-million-year-old bed of the Zechstein Sea, in the Netherlands, which is reputed to be the purest source in the world and is therefore ideal for immersions.'
Dead Sea salt
Dead Sea salt comes from the Dead Sea, which borders Israel and Jordan, and has high levels of magnesium chloride, calcium chloride and potassium chloride.
It can be effective in managing psoriasis and eczema. It's great for soothing dry skin as it hydrates and encourages healing.
In one limited study from 1990 involving people with rheumatoid arthritis, patients who bathed in Dead Sea salts for 20 minutes daily for two weeks showed improvement in morning stiffness and walking. There is, however, concern about this finite resource.
Bathers might prefer to opt for one of the salts mentioned above or Atlantic sea salt, which is also a gentle exfoliator.
SAFETY FIRST
Mineral baths are enormously beneficial, but if you have any long-term health issues, are breastfeeding or pregnant, please speak to your doctor before soaking. Seek advice from a healthcare professional before use if you have a medical condition.
Though Epsom salt was first marketed as a laxative, taking it orally is not recommended.
Mineral salts can have powerful effects, so use sparingly (up to two cups) two or three times per week. You can use more – up to one kilogram – if you ache from a particularly vigorous run or workout, but you shouldn't soak more than two or three times a week.